5x7 Zippered Case In the Hoop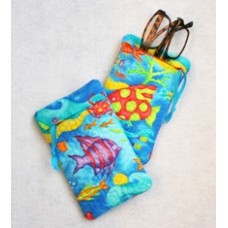 Product Code:
5X7217
Formats Included:
ART, DST, EXP, HUS, JEF, PES, VIP, VP3, XXX
Price: $9.99
5x7 Zippered Case in the Hoop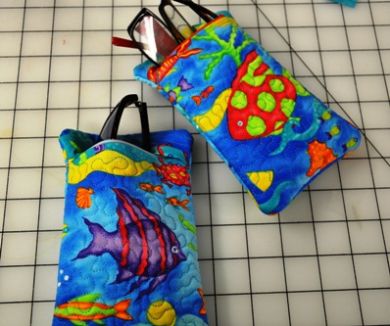 Versatile Multi use case
Perfect for Sunglasses, 2 pair of Readers, Tissues and Hand Sanitizer, Digital Camera, Phones and your car keys, scratch pad and pen, scissor case for on the go quilters, just about anything!
Made completely In the Hoop in ONLY 1 HOOPING!
Fits Most 5X7 hoops (design size listed at bottom of this page)
Features include:
** Made in only 1 hooping
** NO ADDITIONAL SEWING REQUIRED!
** Fully Lined!
** Zips to close! We even made the zipper overlap style so you don't even know the case has a zipper. Very tailored look: Oh did I mention it's perfect for digital cameras?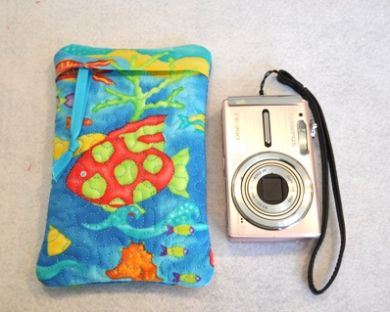 ** Handy inside pocket to separate the contents: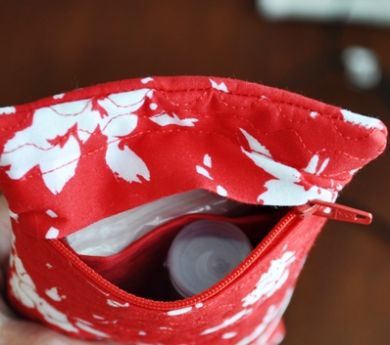 You will be amazed at how easy this case is to make and when you are done, it looks like you spent hours on the sewing machine, not just a few minutes on the embroidery machine.
The zipper installation is soo easy too and it will be 'spot on' everytime since the embroidery machine does it all!
Add an optional fabric loop and hardware so your case can clip onto your belt, inside ring on your purse. You could even use it as a key chain (key fob). Put your driver's license, a few dollars or a credit card and your phone - what else do you need!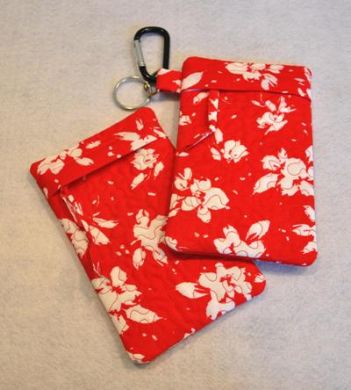 YES we include a PDF to show you how to make a matching fabric loop and how to add the D-ring hardware right into the construction - no extra hooping required!
Cold and flu season is coming - the case is perfect for tissues and hand sanitizer: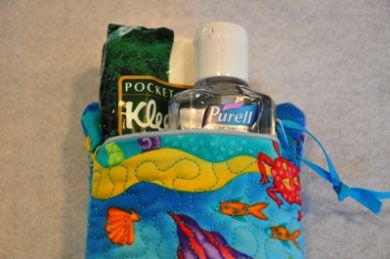 To give you an idea of the hand sanitzer bottles that will fit, here are two popular ones - both of these bottles are 2 ounce sizes- either one will fit the case, plus a pack of tissues: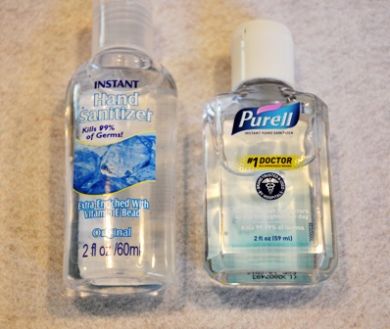 Don't you think these will be perfect for Craft Shows and must haves for Christmas gifts?
So many practical uses - I'm sure you will think of LOTS of things to use this case for.
I can never find anything to write on in my purse so I put a 3x5 scratch pad and pen in the case - now I'll always have something to write on and write with!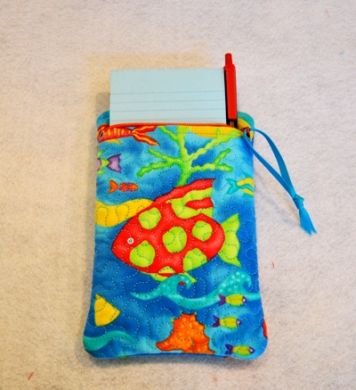 Are you a member of a quilting club or guild? You can use the case as a travel case for some of your smaller scissors: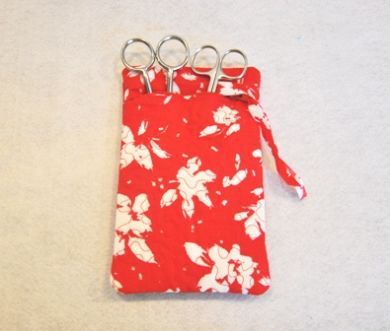 Caution - Making these cases can be very addictive!
Ever wonder how to line up patterned fabrics so the pattern matches, like we did here: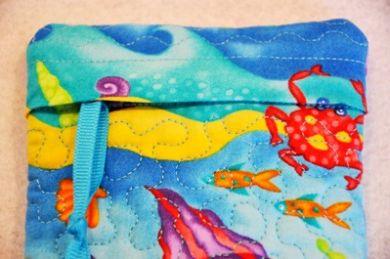 No problem, we've included a pdf with complete instructions to show you how to do it!
Design Info
Fits most 5x7 hoops
Please make sure your hoop is large enough to stitch this design before purchasing. We can't offer refunds if the designs don't fit your hoop.
Design Size: 114.30 x 177.20 mm
Finished Case Size - 4 1/4 x 6 7/8 inches
As with all of our In the Hoop projects, you receive complete detailed instructions (PDF) with LOTS of easy to follow photos.
This is a great design for those new to embroidery or new to in the hoop designs but it's also perfect for the seasoned in the hoop pro.
PLEASE READ THIS:
For those of you who want to have a quilted back for this case, instead of a padded back, we've included a blank quilted design for this.
NOTE: Using this file will require a 2nd hooping. It is optional but included in the download should you want to make your case with a quilted back.
Another fun and ever so useful in the hoop project from Five Star Fonts