Split 3rd Third Grade Applique Back to School
Product Code:
split-third-grade-applique
Formats Included:
ART, DST, EXP, HUS, JEF, PES, VIP, VP3, XXX
Price: $3.99
Eligible for
BOGO Applique
Split 3rd Grade Applique Back to School Set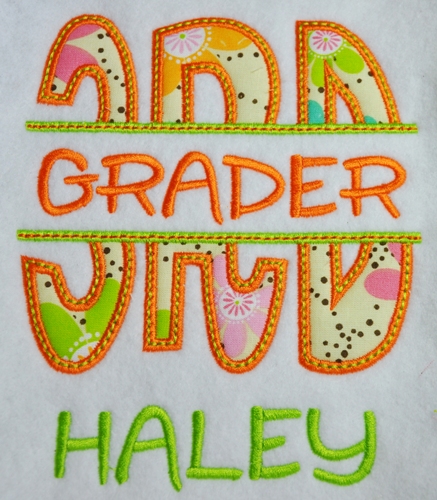 This design set includes 5 different Designs!
So cute and practical for back to school stitching! They can wear it the first day of school or all school year long! Simple and fast - just one piece of fabric.
We used our FREE Teacher' s Pet font in our designs - you can download it from our FREEBIES section and then make Matchy Match designs like
Here's the 5 DIFFERENT designs you receive: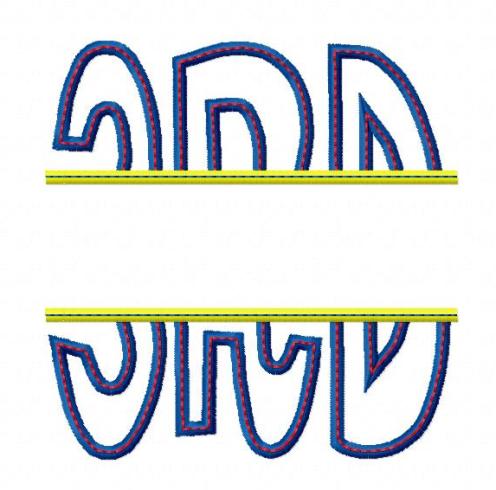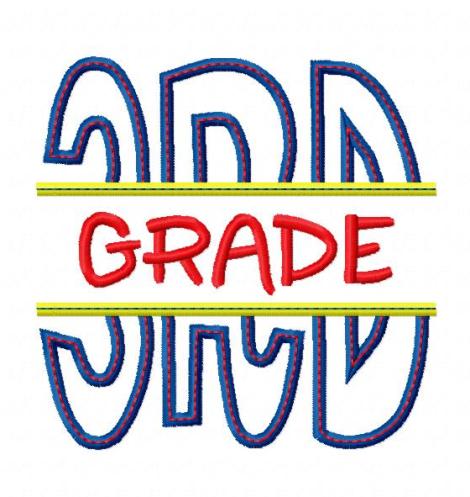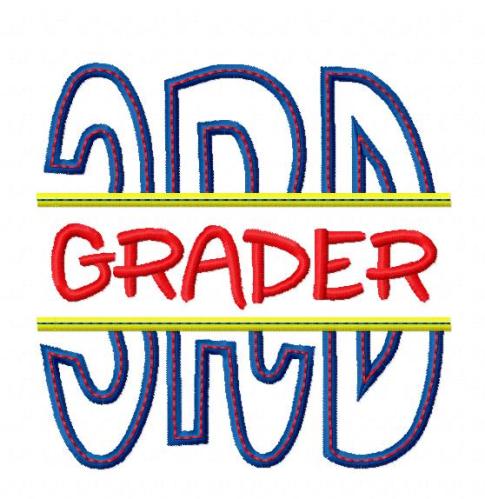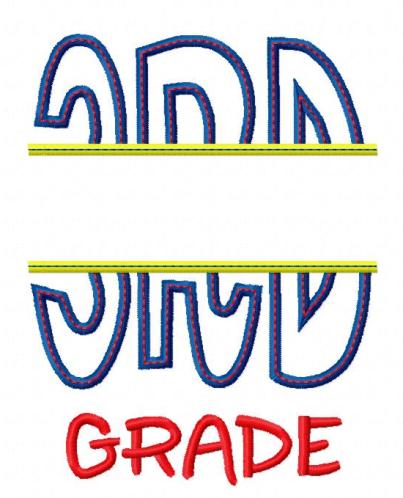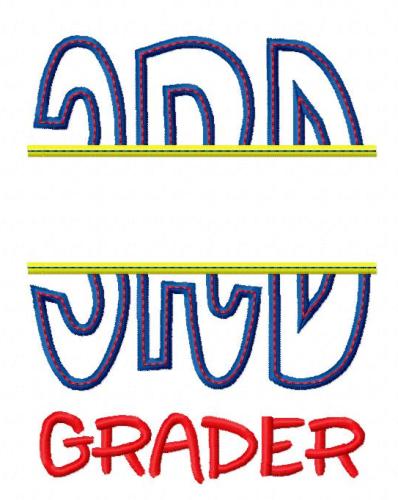 4x4 Hoop Design Sizes
3rd (blank split) - 3.89 x 3.82 inches-blank split measures 1.00 inch
3rd (grade split) - 3.89 x 3.82 inches
3rd (grader split) - 3.89 x 3.82 inches
To add the word Grade or Grader below design requires a 2nd hooping in 4x4 hoops. Words measure:
Grade - 3.33 x .81 inches
Grader - 3.83 x .81 inches

5x7 Hoop Design Sizes
3rd (blank split) - 4.94 x 5.04 inches-blank split measures 1.50 inches
3rd (grade split) - 4.94 x 4.87 inches
3rd (blank split) grade at bottom - 4.94 x 6.41 inches-blank split measures 1.50 inches
3rd (grader split) - 4.94 x 4.87 inches
3rd (blank split) grader at bottom - 4.94 x 6.37 inches-blank split measures 1.50 inches

6x10 Hoop Design Sizes
3rd (blank split) - 5.69 x 5.80 inches-blank split measures 1.75 inches
3rd (grade split) - 5.69 x 5.56 inches
3rd (blank split) grade at bottom - 5.69 x 7.51 inches-blank split measures 1.75 inches
3rd (grader split) - 5.69 x 5.56 inches
3rd (blank split) grader at bottom - 5.69 x 7.48 inches-blank split measures 1.75 inches



Another fun, fast and easy split applique design set from Five Star Fonts