Unique Zippered Quilted Case In the Hoop 6x10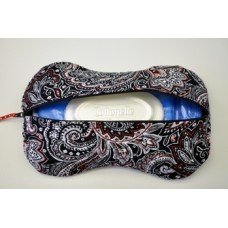 Product Code:
PEAN-6X10
Formats Included:
ART, DST, EXP, HUS, JEF, PES, VIP, VP3, XXX
Price: $9.99
Unique Peanut Shaped
Zippered-Quilted Case in the Hoop
6x10 size
Fun, fast and EASY!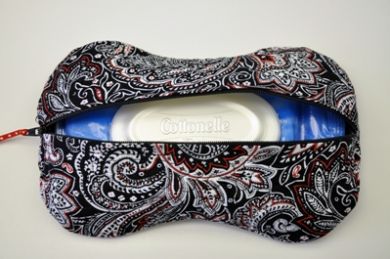 Fits most 6x10 or larger hoops
Cute and Practical in the hoop project!
Features full lining, quilted, zippered, padded back and optional quilted back (additional hooping)
This case was originally designed to hold the refills for plain Wipes :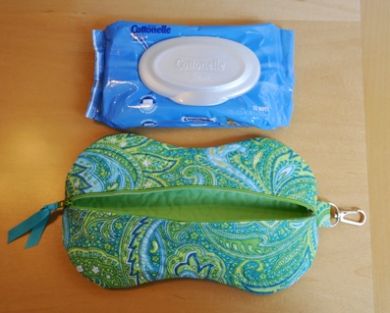 These wipes are the 'soft side' packaged wipes, not in a hard case.
The measurements of the Cottonelle Fresh (33 wipes) shown measures 8 inches x 4 inches, by 9 inch circumference.
Any wipes similar in size should fit this case.
No babies to stitch for? No problem - It's a case for all ages!
Here's a few ideas on how to use this fun case:
1. Travel make-up case
2. Travel Jewelry case - everything stays secure with the zipper!
3. Quilting class - it holds several pair of scissors, thread, needles, etc.!
4. Unique First Aid Kit - it can hold lots of bandages, ointments, pill bottles, etc.
I'm sure you can think of many other uses for this fun and unique styled case.
Teens will love this - such a fun, modern and unique shape!
Fully lined and fully quilted (optional hooping for back quilting) Everything stays nice and secure with the zipper!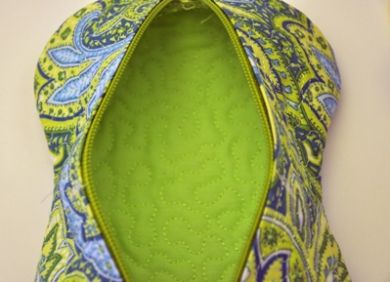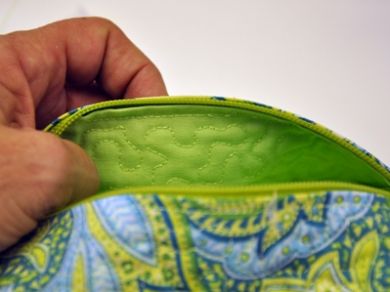 Very Fast and Very Easy
Caution - they are addictive!
Design Info
Fits most 6x10 (or larger) hoops
Design Sizes:
5.70 x 9.48 inches (145mm x 240mm)
Finished cover size:
9 x 5.14 (widest point) inches
Yes, it fits the Viking D-1 hoops and the center of the Artista mega hoop.
Please make sure your hoop is large enough to stitch this design as we don't offer refunds if your hoops are not large enough to stitch the designs - no exceptions!
We also offer the case in 5x7 size. Here's a photo of both 5x7 and 6x10 cases (link to 5x7 size is in related products at bottom of page):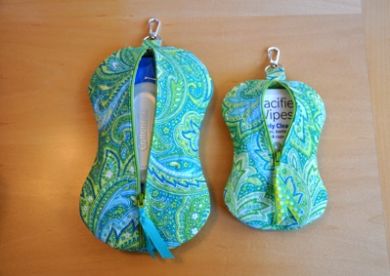 As with all of our In the Hoop projects, you receive complete detailed instructions (PDF) with LOTS of easy to follow photos.
Another fun, fast, easy and useful in the hoop project from Five Star Fonts