NO SEW Fabric Loop Tutorial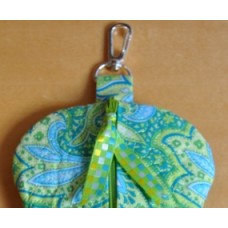 Product Code:
FABRIC-LOOP
I'm pleased to offer another Photo Tutorial,
NO SEW Fabric Loops
No more searching for ribbon to match your fabric -make your own loop for holding hardware, from your favorite fabrics.
We used our unique shaped in the hoop pouch in this tutorial. The links can be found in 'related products' tab above.
And the best news - NO SEWING required!
Enjoy!