Project Showcase 38
Project Showcase 38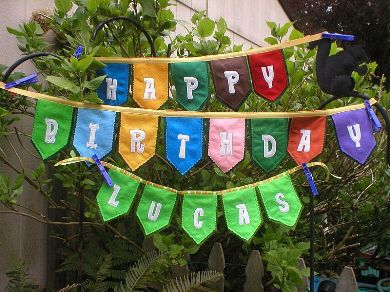 Ruth B has been so busy making these darling birthday banners.  Ruth said 'I love your Lemonade Stand letters the best...
Started making birthday banners for my kiddos - didn't realize there would be so many -- ggg
10 happy birthday banners and 33 names later, I'm tired, but my felt stash has been pretty well used up.  Thank you.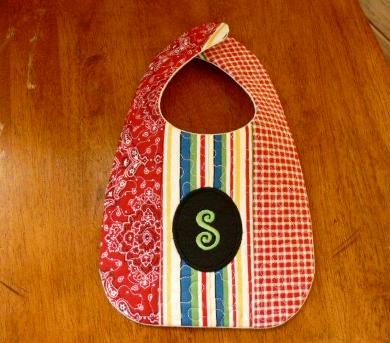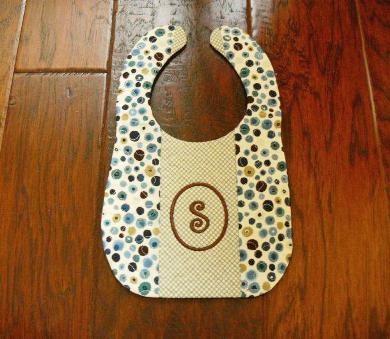 Leslie C. has been busy making awesome Pieced Monogram Bibs
Leslie said 'Thank you very much for sending the  downloads so promptly. I had
absolutely no problems with the download or the instructions. You give
fabulous instructions. The bibs will be given as a gift for a baby boy who
has yet to come into this world. Each bib took approximately 45 minutes to
embroider'.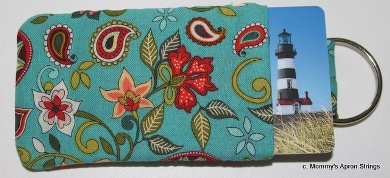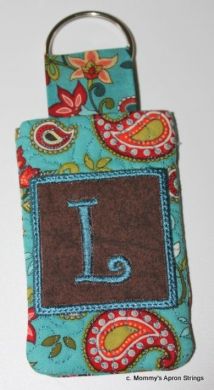 Lisa used our  4x4 Pocket Key Chain   She said  'I bought your new design today and made one for myself. I love it! It was so easy and quick and looks great. I'm attaching 2 pictures for you to see. Thanks for great designs!'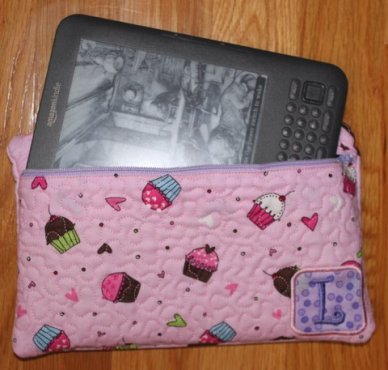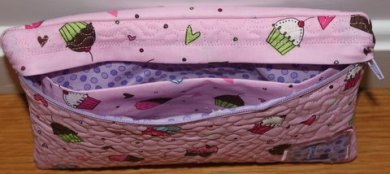 Lisa has also been busy making our  Ereader Case in the Hoop

Lisa said 'Hi Anita - I purchased your new Kindle case design on Sunday and made it. I LOVE IT! As usual with your designs, the directions were fabulous!! It turned out so nice and I think it would made a great mini purse or tote for other things, as well. I'm sending you some pictures and I also posted it on my blog, here:
http://mommysapronstrings.blogspot.com/2011/06/case-for-my-kindle

 I added a link to your design and 2 people already told me they ordered it (and one has already made hers!). Thank you!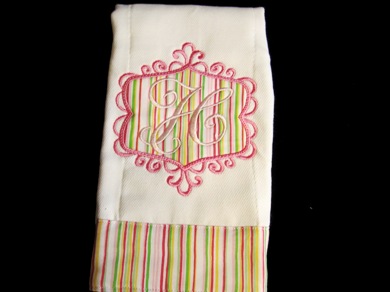 Lynn T. said - This is just one burp cloth that I've done. I guess I haven't downloaded the others. The customer just loved it. Others want just the letter with out the patch!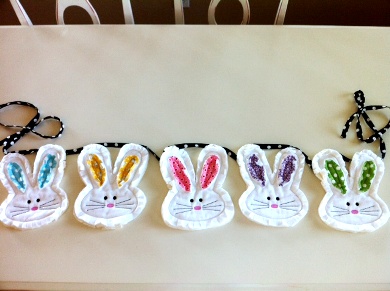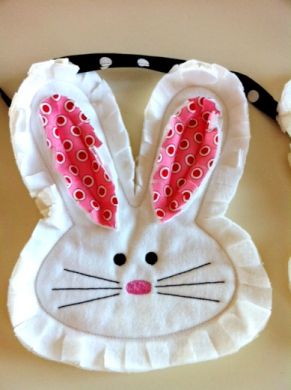 Marty E. used our Raggy Bunny Applique

to make this darling bunting - she said: LOVE this bunting I made with your adorable Raggy Bunny.
I used the largest bunny size. So much cuter in real life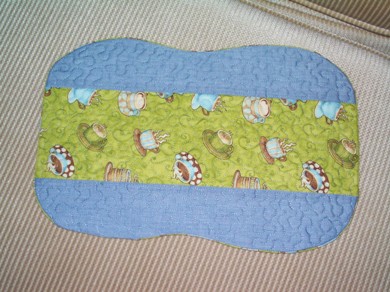 Nancy K. said -  Yesterday I made one of the Pieced Quilted Burp cloths. I bought the design because I thought I could straighten the edges out in my software and make a little coffee mat out of them. I could not figure out how to do this, so I tried to make one. It was very easy and fast. I surprised myself. It turned out really pretty but would be nicer if it were rectangle. I do have your other made-in-the-hoop mats, but these are prettier and easier.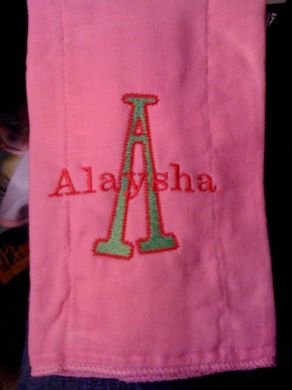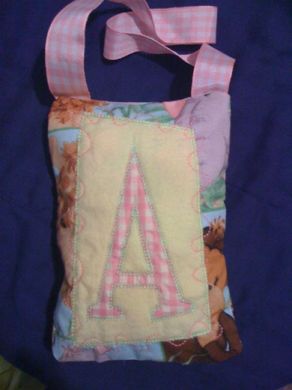 From Regina R - Hello! I just wanted to share with you a couple of photos of recents items that I stitched using your designs! And to say THANK YOU for making such GREAT designs!  The first pic is a Burp Cloth that I purchased and then stitched using the FREE Fun N Funky Font and the second pic is the A from the Artsy monogram banner.  I acutally did this one by mistake. I was trying to do the pocket for the banner and put my material too high and it stitched closed so I just stuffed it and made it a door hanger instead...haha!!! The Mom to be LOVED it, so it all worked anyway!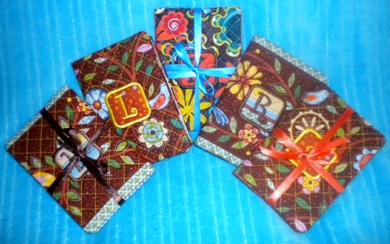 Mini Comp Book Covers - Rita L. said
'Love these projects, so easy, yet they look so professional when finished'!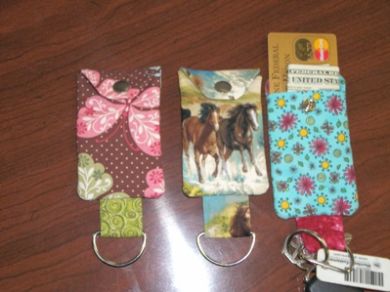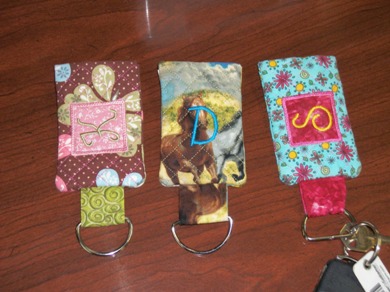 Sheree B has been busy using our 5x7 Pocket Key Chain in the hoop design. 

She said - I enjoyed making your quilted key ring.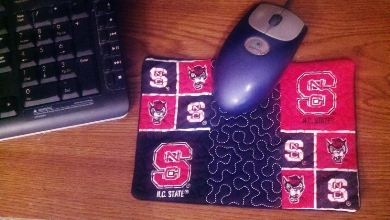 Tammy K said about our Mouse Pads In the hoop - This is my first one. I like it.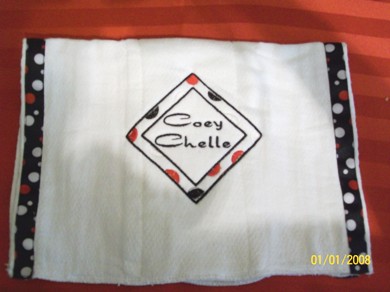 Theresa P made these cute projects for a friend - Her two year old daughter can't say her baby sister's name Chloe Michelle.  She calls her Coey Chelle.  I made this with your

Free Whimsy Dots font frame and Mariposa Font which I love