Project Showcase 37
Project Showcase 37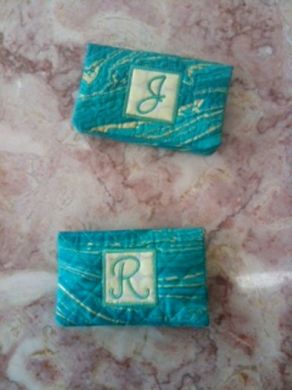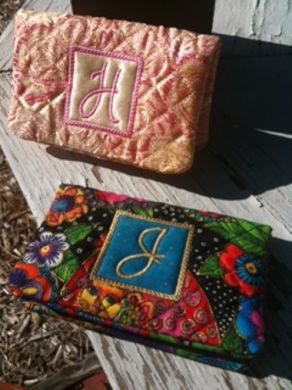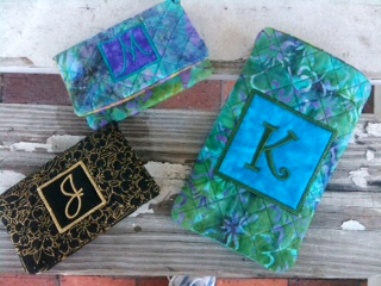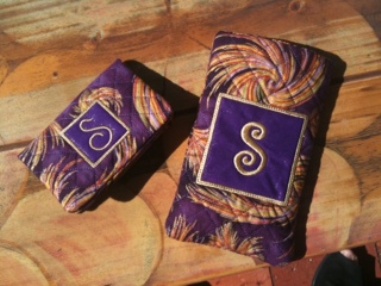 Janet C. shared several photos of our Quilted Checkbook covers , 5x7 Pocket Key Chains and 5x7 Sunglasses cases in the hoop projects that she created.

FSF says - Wow Janet I love all of your fabric choices. Everything looks wonderful!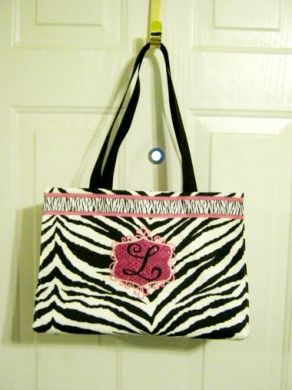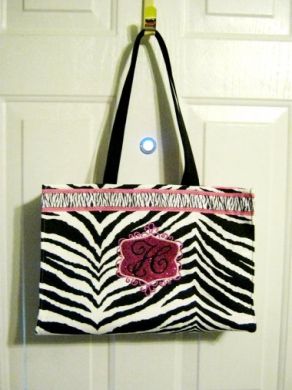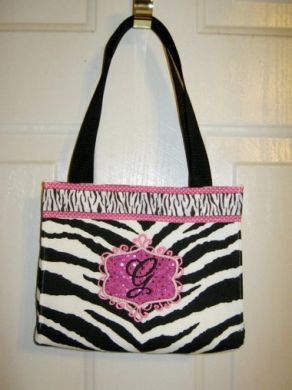 Dee B. has been busy making beautiful Zebra tote bags and embellishing with our Posh Swirls Monogram Font    Dee said: "Here are pics of three zebra bags that I made and used your Posh monogram. I used the sparkle fabric as the applique fabric (used an iron on interfacing on the back of the fabric). The "G" bag is a smaller version for a child".

FSF says - Oh wow Dee - love those bags - great job. The monogram is very trendy with the sparkle fabric.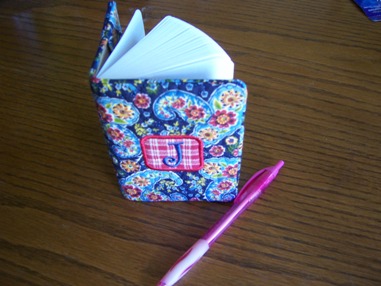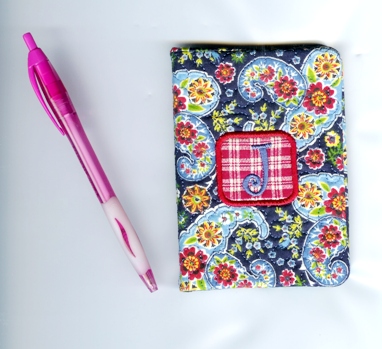 Jeri A. shared photos of the Mini Composition Book cover she made. 

Jeri said "I just made this today to match a purse that I made a while back. Thanks for the designs!"  

FSF says - Oh gosh Jeri how cute - don't you love matchy matchy things!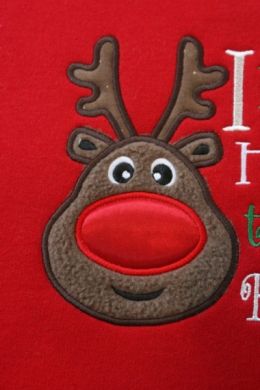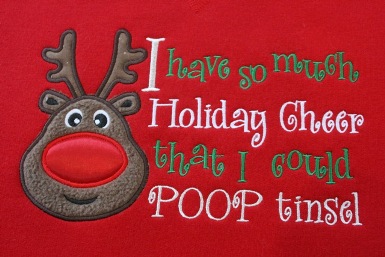 Kathleen D made the cutest Christmas shirt using our   Silly Rudy Reindeer Applique  Kathleen said: "Anita I LOVE using your designs and fonts! I thought that you might enjoy seeing pictures of a recent sweatshirt that I did for a friend/client. I put the Silly Rudy Reindeer on, using brown fleece for the head and shiny red satin for the nose. Here is my disclaimer: I did not pick the saying--the customer did! Her grandfather is a character, and she wanted a funny saying to match his personality. The capital "I" and the last line are all done in a silver metallic thread, like tinsel is. She said it was a huge hit with the family. The design stitched out beautifully, of course. I use your designs frequently and appreciate your attention to detail when digitizing. I hope Silly Rudy brought a smile to you today!"  

FSF says - Yes, Kathleen I love it and I think the saying is tooo cute.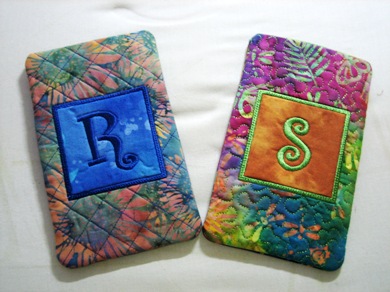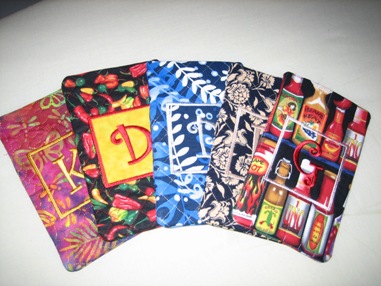 Linda L. has been busy making  5x7 Sunglasses Cases - Linda said "I think of all the projects I completed last Christmas, these were my very favorite! The design is perfectly digitized and goes together so fast.  I just loved the ability to be creative with it! Some people used it as a sunglasses case, others used it for their ipod, video camera, phone etc..the ideas were endless..Thanks Anita for a great design! 

FSF says - You are welcome Linda.  I'm glad you enjoyed the project.

Diane H. from Gatortots.com is so clever to change the colors on the Ric Rac Jellybean Font  to green and black so it looks like watermelon seeds.   Diane used the font on awesome lunch bags.  

FSF says - AWESOME JOB and so clever Diane!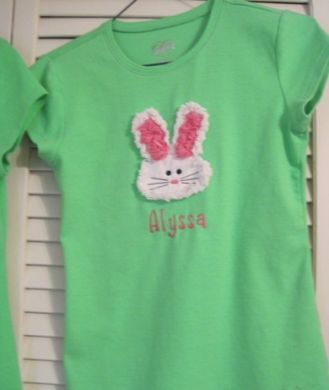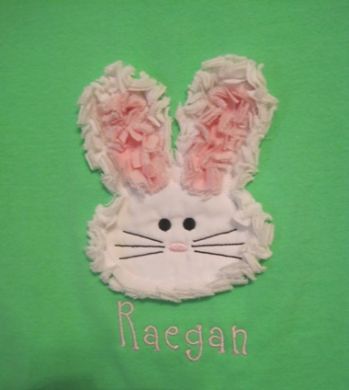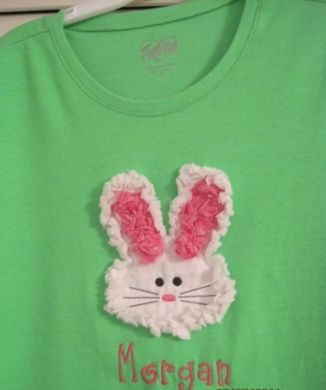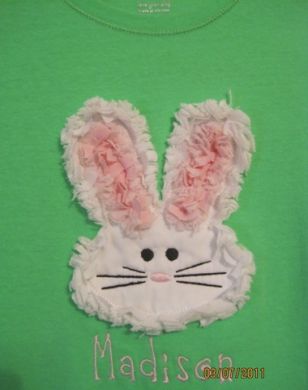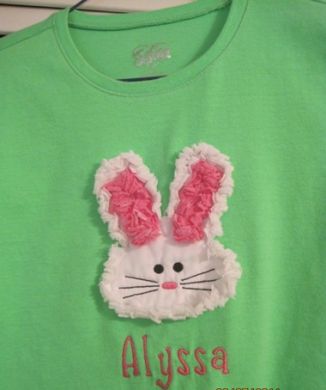 Linda T. went stitching crazy using our Raggy Easter Bunny Applique - Linda said: "I'm really not good at taking pictures but I think you will get a good idea of what they look like. The font I used was from my stash.  Thanks again. 

FSF says - Thanks for sharing Linda.  Everything turned out so cute.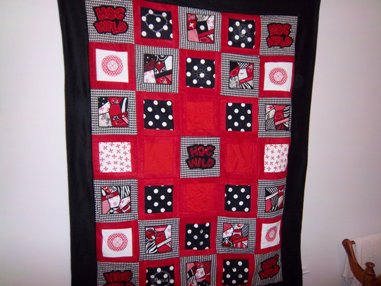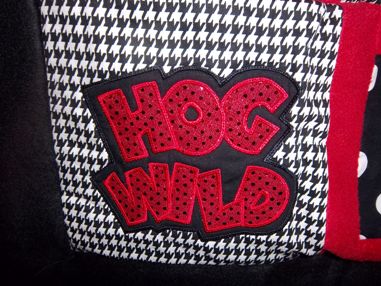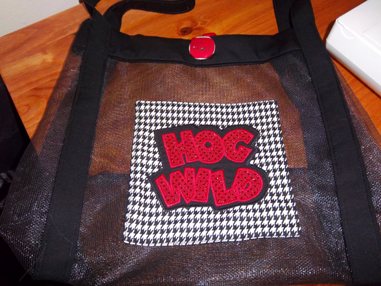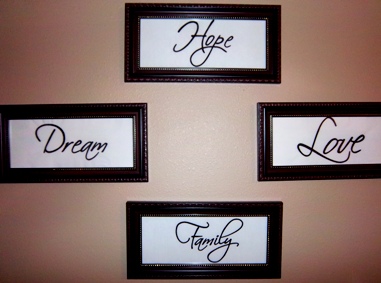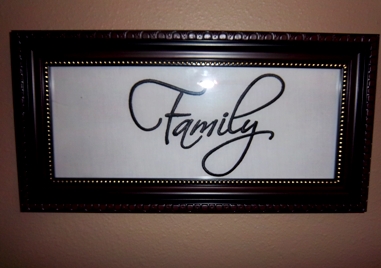 Teresa R. sent in several photos using our designs  Hog Wild Applique & Life Sentiments Teresa said - I am not the best seamstress in the world so Don't look at the sewing part! LOL Thankfully machine embroidery makes me look so talented.

FSF says - Gosh Teresa I think everything looks awesome. Great job on all. Thanks so much for sharing.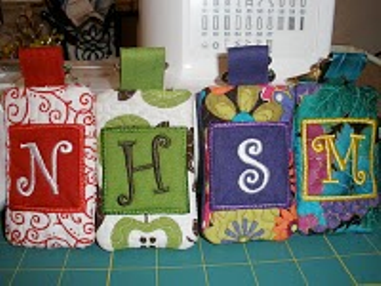 Mirna said: I just love the monogram pocket key chain in the hoop I purchased from you..... I just love how easy they are to put together and made these for some friends..I always use a clip so I can inter-change the keys I have on them. I can clip my car keys or my sons car keys depending what car I am driving.

FSF Says - Great job on all Mirna. That is one of my favorite designs too!