Project Showcase 34
Cindy R. created this AWESOME Welcome wreath using our Sweet Wreath Monogram.  Wow Cindy what a creative way to use the design.  LOVE LOVE IT.
Terri H. said the treat bags are heavy felt and lined with Halloween fabric.  She used our Ghost Sign Monogram font to personalize the bag.  Great job Terri.  Love the added ribbon too.
          Want to know how to turn 'not soo cute' flannel into Cute Cute Bibs and Burps?  Do what Valerie H. did and use it to make our Raggy Chenille Bib and  Raggy Chenille Burp in the hoop designs.  The piece of flannel shown turned into the prettiest faux chenille, don't you think.  Great job Valerie.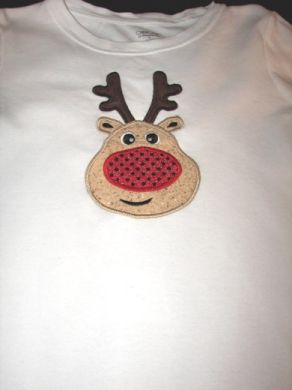 .        Jacquie A. made a darling Christmas shirt using our Silly Rudy Reindeer design. Cute Cute Jacquie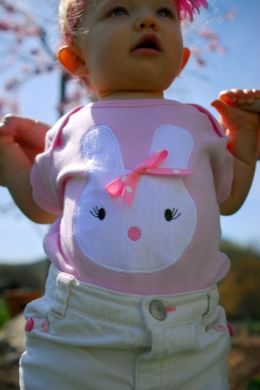 Here's Addi showing off her Sweet Easter Bunny appliqued shirt I made for her.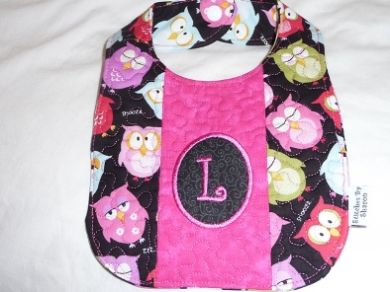 Sharon M. sent in a photo of the cutest Owl fabric bib she made using our Pieced Bib  in the hoop design.  Oh my goodness Sharon - that is darling fabric.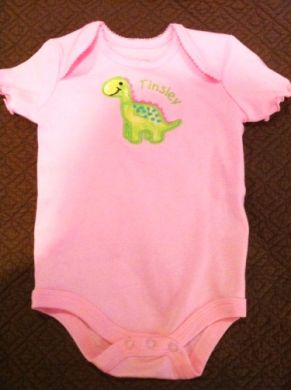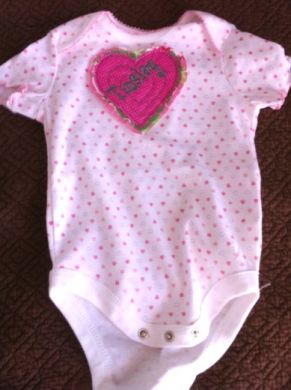 Thank you Carol K. for sharing your creations using our FREE Darling Dino and our  FREE Raggy Heart design.  Your onesies are precious.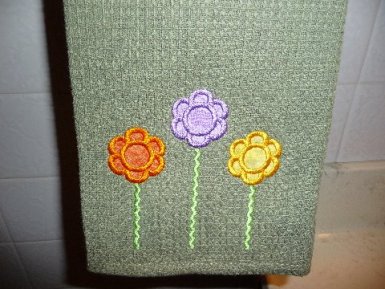 Charlotte D. said:  I used the Ric Rac Flowers on a towel for a swap I'm in.  Thought I'd share my photo.  I loved them .  Thank you for sharing Charlotte.  I love them too!

          Marilyn S. made this darling letter tag for Madison's birthday.  She used our Fun Quilted Letter Tags in the hoop design.  Can you tell Madison LOVE horses?  Great job Marilyn.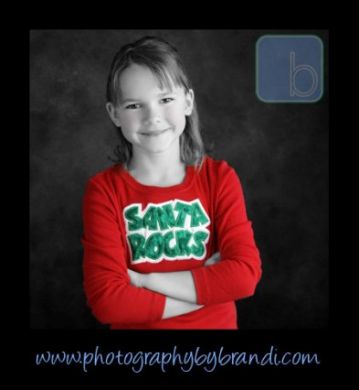 Becky L made this darling shirt for a customer using our Santa Rocks Double Applique and it ended up being the photo chosen for the annual Christmas Cards.  I just love this photo Becky.  Thanks for sharing.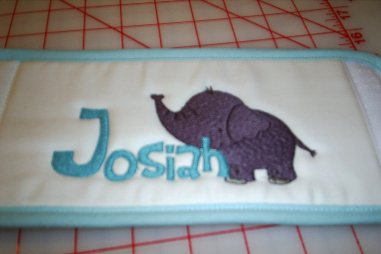 Coni M. embellished this cute burp cloth using our Scribbles Font - Super Cute!  The elephant was from her design stash.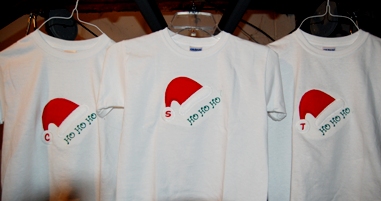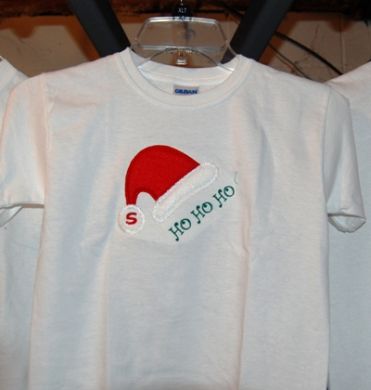 Elizabeth H.made shirts using our  Santa Hat Monogram           
Elizabeth said - I bought your Santa Hat Monogram set, and just wanted to say how wonderful it is, and how nice it sews.  I was really impressed.  Keep up the good work.  I am a grandmother to triplet 2 year old girls, this is a pic of the shirts I did for them using your Santa Hat Monogram.  I added the lettering HO HO HO.  Keep up the good work.  Thanks for sharing Elizabeth and thanks for the kind comments.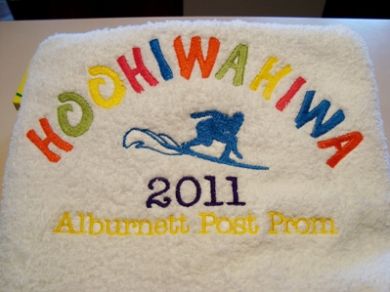 Jodie H. shared this photo and she said - I am using my Just Beachy Font from you to do Beach towels for a local High School Prom After party.  Thought you would like to see how they are turning out.  I think they are awesome Jodie!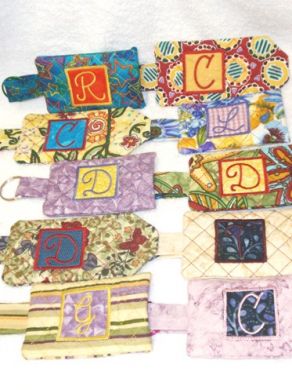 Renee M. has been busy making our Easy 5x7 Pocket Key Chain.  Great job Renee.  Love all your fabric choices.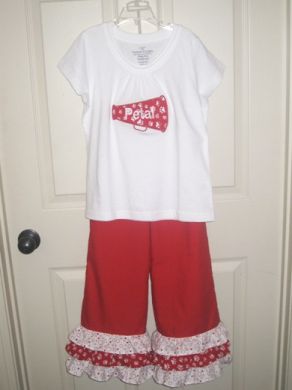 Isn't this a darling outfit Michele L. made?  I love the ruffle pants.  Did you notice she used the same fabric for the Cheerleader Megaphone Applqiue as she did on the ruffles.  Too Cute!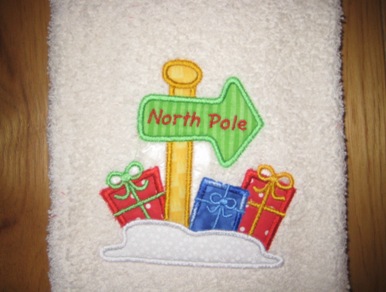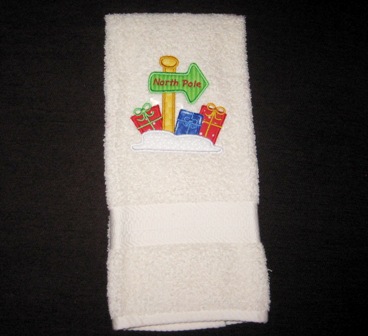 Karen C.  sent 2 photos of a cute towel she embellished with our North Pole Applique   Cute Cute!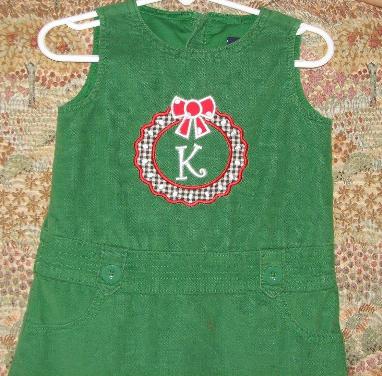 Phyllis P. embellished this darling little green jumper with our Sweet Wreath Monogram.  It's the perfect Christmas outfit Phyllis, great job.