Project Showcase 33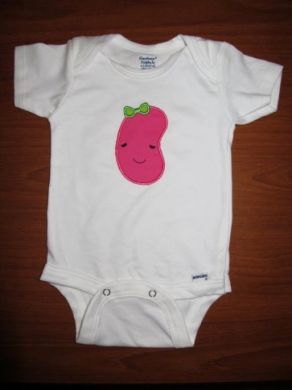 Amber C  used our Silly Jelly Bean Applique on a onesie.  Amber said:  I made this for a friend who is expecting a little girl.
I've called the baby "Jellybean" since she first found out she was pregnant so when I saw this design I HAD to make it for her!!! Thanks a bunch!!!
***************************************
.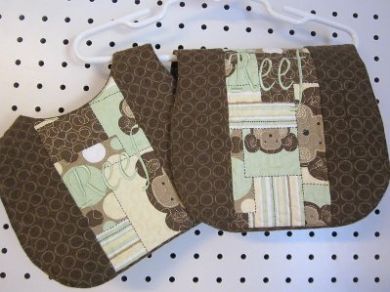 Angie H. made a darling
Pieced Bib
and
Pieced Burp
set - Angie said: I love this in the hoop design....I added the name instead of the Initial.
Great idea Angie - love them with names too!
***************************************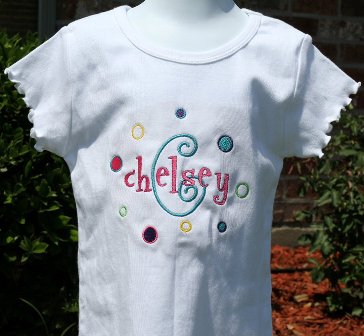 Becky S. used our Big and Bold Monogram Font 2 on a darling lettuce sleeve shirt.  Becky said:  This font has been one of the most popular ones that I've purchased from you since I started embroidery. They always turn out so cute.
The colors were to match "Barbie Island Princess" for Chelsey's birthday party. The grandma (who ordered it) loved how it turned out.
***************************************