Project Showcase 20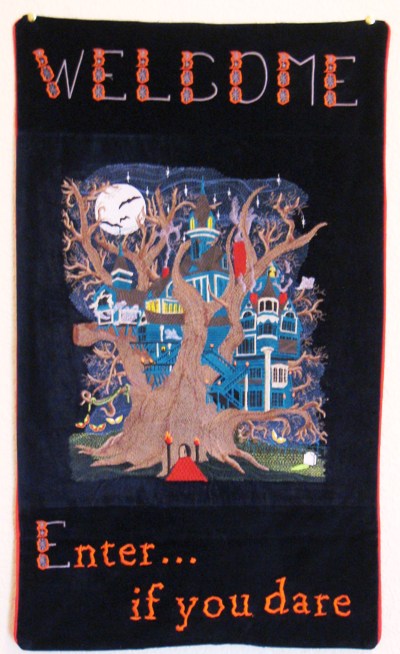 Here is what Lisa said about this FABULOUS design - Original Design is purchased from Embroidery Library. Boo Font for lettering was purchased from FiveStarFonts, added as a custom font into BuzzWord and split for a HoopItAll layout for my Brother ULT in BuzzEdit.
The house design was enlarged in BuzzSize to be 299mm wide x 357mm tall - 2 hoopings in the PR-600. The starting design has 91 color changes EEK! but only 17 colors. It took me 30 secs to enlarge and 2.5 hours to split because of all the layers & color changes that needed to be honored. It took 2.5 days of stitching on the PR600 at 900 SPM. It is stitched on navy blue velveteen (learning experience!) with bright orange piping on the sides. I stitched the background sky in the Blue Zundt softlight & it shimmers delightfully. The resulting design has 235,657 stitches & 104 thread changes because I did try to combine those color breaks that I could while maintaining the integrity of the design. If I EVER do this again, I will reduce the density of the tree, but it is perfect as a wall-hanging.
OMG Lisa - that is a fabulous work of art! You must be so proud of yourself! And to have it on display at the American Sewing Expo - AWESOME! Lisa used our Boo Font for the lettering.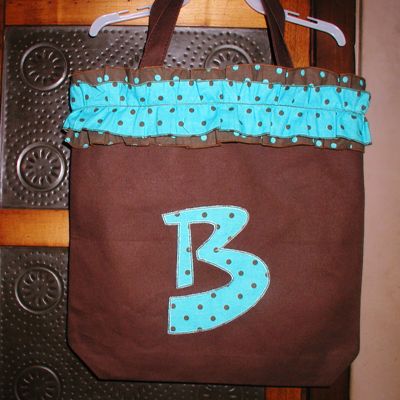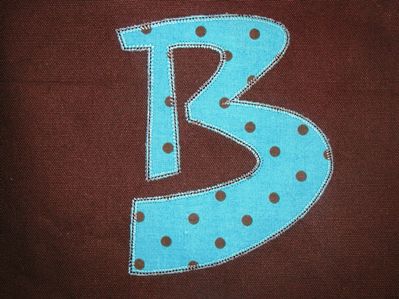 Toni O. does great work. I just love the brown and turquoise purse she made. Toni used our Spunky Applique Font and she chose the Zig Zag Version. Love the polka dot fabric and the rouched ruffles! Wonderful Job!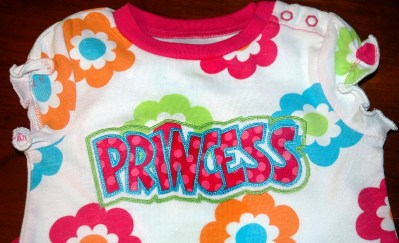 What little princess wouldn't want to wear this sweet shirt? Thanks Wanda C. for sharing. I love it and the flower power shirt is too sweet! Wanda used our Exclusive Princess Double Applique design - she left off the fabric underneath to show off more of that adorable shirt.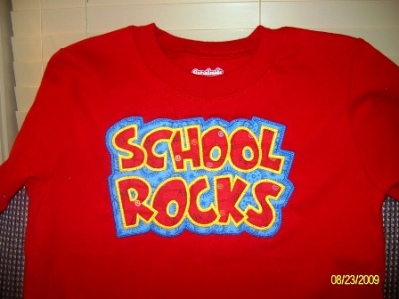 Wanda C. also embroidered the Exclusive School Rocks Double Applique for the start of school. Love the Primary colors you used. Great Job.

Wanda must like our Exclusive Double Appliques! Here she made shirts for newlyweds. I hope they wore them on their honeymoon! Wanda used our Exclusive Bride and Groom Double Applique Set.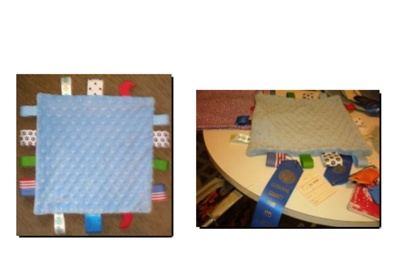 Priscilla won the blue ribbon at the County Fair for her super adorable Ribbon Blanket she made using our FREE Ribbon Blanket Tutorial. WOW Priscilla Kudos to you!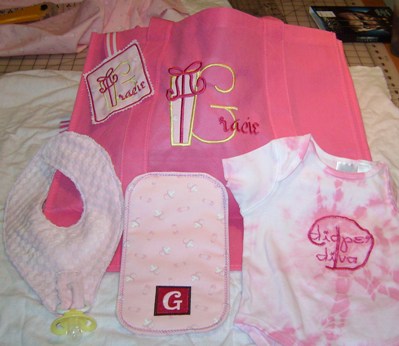 Terry P has been busy making this sweet set for Gracie. Too cute Terry! She used our Gift Box Font on the Tote Bag, along with the bonus Gift Tag included in the set. She also used our Diaper Diva on the tye dye onesie (too cute). I'm sorry but Diaper Diva design is no longer available.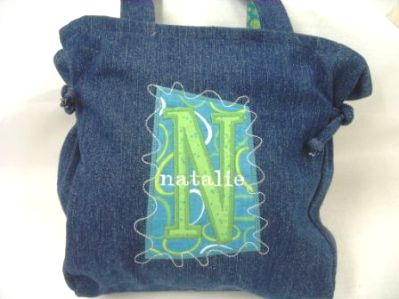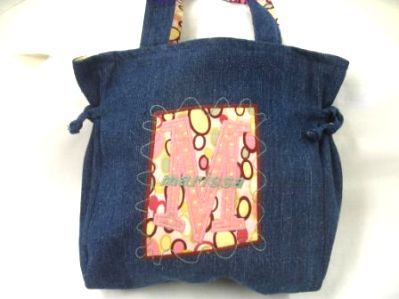 Now here is something new to do with our Artsy Monogram Banner - Jenny H. used it on purses she made for her Niece's Natalie and Marissa. I would not have thought about using this design on a purse but I absolutely LOVE IT! Great Job Jenny.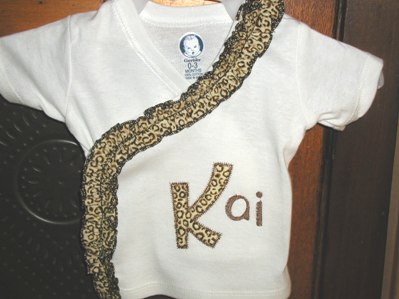 Now won't Kai be stylin' in her adorable wrap front shirt that Toni O. adorned with rouched cheetah trim that she made. And then the matching Applique letter surely makes this a one of a kind boutique outfit. Great Job again. Toni used our Sassy Applique Font.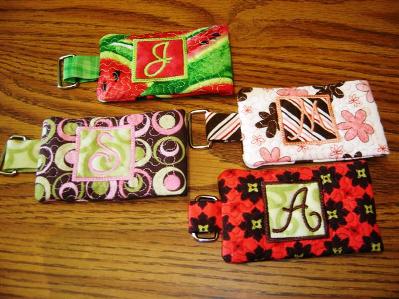 Rachel H. has been busy making awesome key chains. I love all those fun fabrics Rachel - great job. Rachel used our Quilted Monogram Pocket Key Chain in the hoop design.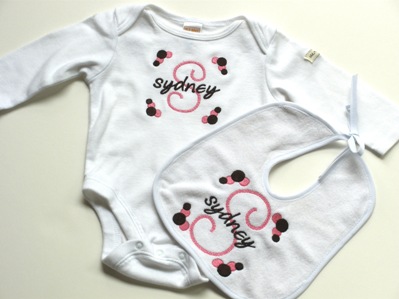 I sometimes get the opportunity to embroider (LOL). I hope Sydney and her Mom like them! I used the Curly Fun Monogram Font.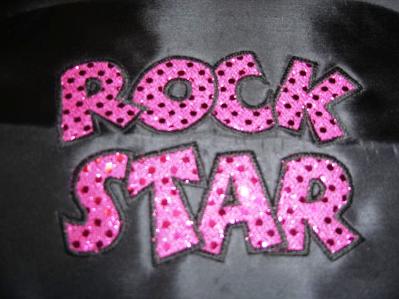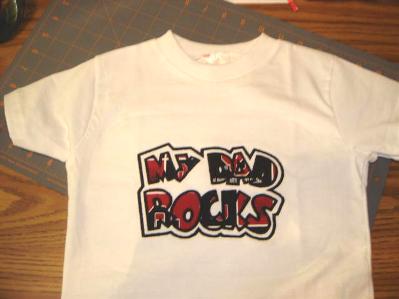 Rachel H. said she is lovin our Exclusive Double Applique designs. I really like them too Rachel - Fun and Easy! Rachel used our Rock Star Double Applique and our My Dad Rocks Double Applique.
To see MORE terrific projects: